Available Now!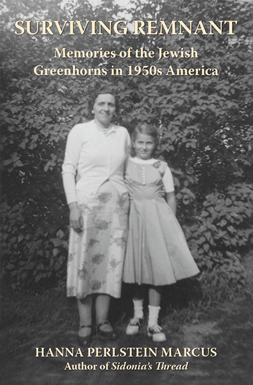 Surviving Remnant
The award-winning author of Sidonia's Thread is back with the sequel, Surviving Remnant, a poignant immigrant saga. Remembering her childhood community of ambitious, humorous and resilient immigrant refugees in the 1950s aftermath of the Holocaust, Hanna Perlstein Marcus describes her adventures in seeking a father figure and husband for her single mother among the available bachelors. Along the way, she becomes a fanatical Brooklyn Dodgers fan, a misguided violinist, a somnambulist, a neurotic, and noted fashion model for her mother's stunning clothing designs. Surviving Remnant is a story no one knows—until now.
Hanna Perlstein Marcus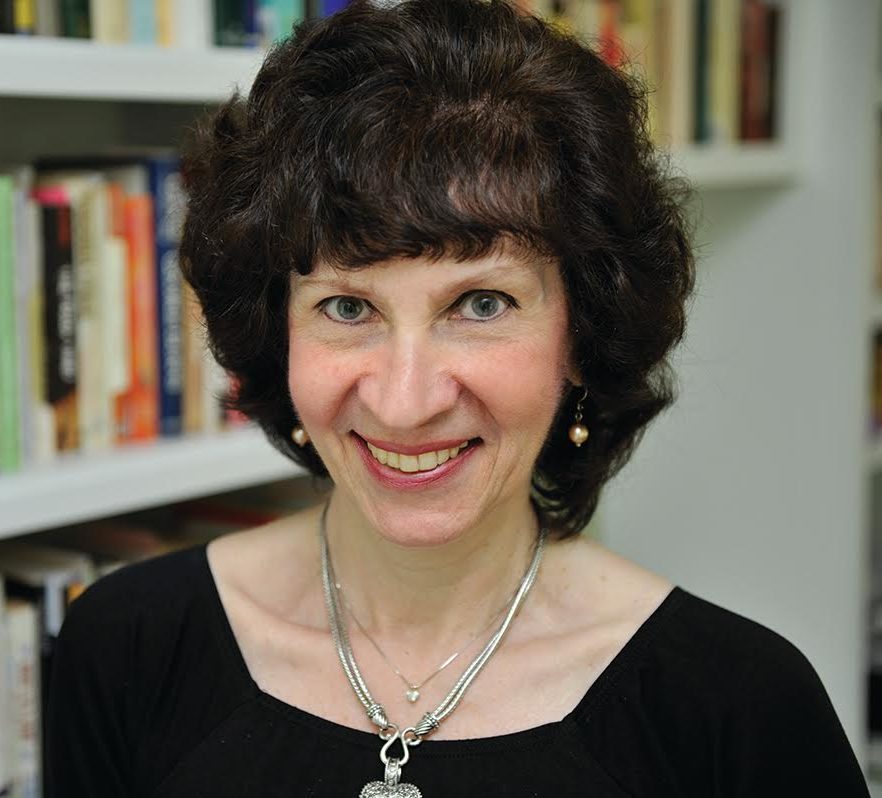 Reviews for Sidonia's Thread
"Sidonia's Thread is the unraveling and telling of one woman's remarkable survival. It is a highly readable story that is not to be missed. Sidonia's Thread is one of those books that the reader will not be able to put down until the last word is read and the book put aside. The writing is superb and the characters spring to life in the book's pages."
-Alice D. for Reader's Favorite
"As a memoir Sidonia's Thread is a tapestry woven from stories of the Holocaust, coming-of-age, mothers and daughters, unclear identity, and secrets–the key threads of many woven around the basic imagery of Sidonia as a seamstress…"
-Judy Alter for Story Circle Book Reviews
"The resolution of the mystery and the interesting manner in which the book is written with chapters titled after sewing themes, along with photographs and documents included in the book, make this work not only very interesting reading about the lives of two extraordinary women, but one more important testimony to how lives were indelibly affected by World War II. It would be interesting for a book group discussion and certainly belongs in every library that has an extensive collection of works on the Holocaust."
-Michlean Amir, United States Holocaust Memorial Museum, for the Association of Jewish Libraries
"I believe the book tells a compelling story of a single woman and her infant daughter who come to the United States from a DP camp after the Holocaust. Framed within Sidonia's experience as a very successful self-taught seamstress, the book reveals a complex yet compassionate woman whose daughter slowly discovers the details of her mother's painful life story. Sidonia's Thread is an important story for women, Jews, mothers, daughters, and anyone who is intrigued by history, fashion, the workings of the human psyche, and the power of a creative life based in handiwork."
- Lisa Oram, Words for the Wise
"…In a memoir of her mother's life, Hanna Perlstein Marcus crafts a story of a woman who kept certain aspects of her life secret, like the hidden seams in the beautifully tailored clothes she made, but crafted a beautiful life for herself and her daughter in the new world to which they immigrated…Yet while Sidonia never kept secrets from Hanna about her Holocaust experiences or about her early life in Damoc, Hungary, one huge secret lay between them. Who was Hanna's father? ...Sidonia's Thread is a story of triumph over the most horrendous adversity. Sidonia's motto, 'Stand up straight' should be a directive for all of us."
-Andrea Kempf, award-winning book reviewer and Professor/Librarian Emeritus
Featured Event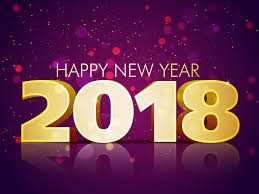 A Happy New Year 2018 to all my family, friends, and fans of my books! I'm looking forward to 2018 passing by just a little more slowly than 2017 so I can savor the fabulous moments I anticipate in the coming year.
Writing and publishing my two memoirs, with a third currently in the writing process to round out the Sidonia's Thread trilogy, has been an extraordinary risk with equally extraordinary rewards. A decade ago, I had already begun to write Sidonia's Thread, which took several years to complete. However, even as I was writing the book, I was not sure if I was ready to reveal the emotions and secrets ultimately found in its pages.
As I travel to various parts of the United States and my own home states of Massachusetts and Connecticut, I observe that readers have identified with many aspects of my stories, Sidonia's Thread and Surviving Remnant. They feel, through me, that they can revisit the people and times in their own lives that had almost evaporated from their memory. Sometimes we remember the joyous, exhilarating occasions and those that bring us to the depths of despair, but forget the moments that were less auspicious. Yet, it is collectively all the moments in our past that have shaped us into who we are today. I am so heartened that my personal stories can help inspire and sometimes transform us into better members of our community, nation, and world.
Erica Jong once said, "The trouble is, if you don't risk anything, you risk even more." I hope you will take some risks, attempt to achieve your goals, and take a stab at making your dreams a reality—at least take a tiny step in the right direction in 2018. Let the unexpected rewards shower you with satisfaction. Contact me to tell me about the risks you will take in the coming year.