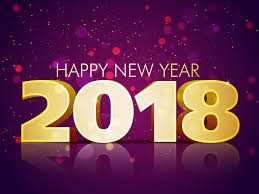 A Happy New Year 2018 to all my family, friends, and fans of my books! I'm looking forward to 2018 passing by just a little more slowly than 2017 so I can savor the fabulous moments I anticipate in the coming year.
Writing and publishing my two memoirs, with a third currently in the writing process to round out the Sidonia's Thread trilogy, has been an extraordinary risk with equally extraordinary rewards. A decade ago, I had already begun to write Sidonia's Thread, which took several years to complete. However, even as I was writing the book, I was not sure if I was ready to reveal the emotions and secrets ultimately found in its pages.
As I travel to various parts of the United States and my own home states of Massachusetts and Connecticut, I observe that readers have identified with many aspects of my stories, Sidonia's Thread and Surviving Remnant. They feel, through me, that they can revisit the people and times in their own lives that had almost evaporated from their memory. Sometimes we remember the joyous, exhilarating occasions and those that bring us to the depths of despair, but forget the moments that were less auspicious. Yet, it is collectively all the moments in our past that have shaped us into who we are today. I am so heartened that my personal stories can help inspire and sometimes transform us into better members of our community, nation, and world.
Erica Jong once said, "The trouble is, if you don't risk anything, you risk even more." I hope you will take some risks, attempt to achieve your goals, and take a stab at making your dreams a reality—at least take a tiny step in the right direction in 2018. Let the unexpected rewards shower you with satisfaction. Contact me to tell me about the risks you will take in the coming year.